Burns can be one of the most painful injuries a person can experience. Whether burns occur in the home or in an outdoor setting, from flames or water too hot, keeping kids safe from burns is important. Safe Kids Grand Forks is pleased to work in partnership with the Grand Forks Fire Department to spread the safety messages related to fires and burns.
---
Smoke Alarms
Each year nearly 500 children die in residental fires. 85% of these children are under age 10, and more than 56% are ages 4 and under. Smoke alarms are extremely effective at preventing fire-related deaths and injury.
The chances of dying in a residential fire are cut approximately 50% when a working smoke alarm is used. If you or your family do not have a smoke detector in your home, please contact us for assistance with obtaining one.
As a reminder, batteries should be CHECKED monthly and CHANGED twice a year when you change your clocks in the spring and fall. Below is a link to a smoke alarm safety checklist that can be used by your family to keep track of this important safety step.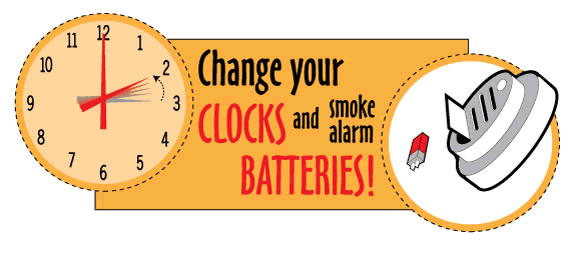 ---
Flameless Candles
Safe Kids Grand Forks has a small assortment of flameless candles available for sale to create a safer home environment. The candles are made of real wax, have a vanilla scent and "flicker", just like a real candle. They are great for homes with small children or pets, when decorating near garland or other materials that could catch on fire or for front steps on Halloween when kids are coming by in costumes. Contact us for more information. Click here to view the product flyer.
---
Fireworks Safety Tips
Leave Fireworks to the Professionals

The best way to protect your family is to not use any fireworks at home. Instead, attend public fireworks displays and leave the lighting to the professionals.
If you plan to use fireworks, make sure they are legal in your area.

Be Extra Careful With Sparklers

Little arms are too short to hold sparklers, which can heat up to 1,200 degrees. How about this? Let your young children use glow sticks instead. They can be just as fun but they don't burn at a temperature hot enough to melt glass.
Closely supervise children around fireworks at all times.

Take Necessary Precautions

Do not wear loose clothing while using fireworks.
Never light fireworks indoors or near dry grass.
Point fireworks away from homes, and keep away from brush, leaves and flammable substances.

Be Prepared for an Accident or Injury

Stand several feet away from lit fireworks. If a device does not go off, do not stand over it to investigate it. Put it out with water and dispose of it.
Always have a bucket of water and/or a fire extinguisher nearby. Know how to operate the fire extinguisher properly.
If a child is injured by fireworks, immediately go to a doctor or hospital. If an eye injury occurs, don't allow your child to touch or rub it, as this may cause even more injury.
---
Resources
Safe Kids offers fire and burn prevention resources for adults and children, along with links to other safety resources. Visit the Fire and Burn Prevention website for teacher resources and presentations, safety games, coloring pages, quizzes, and many other valuable resources.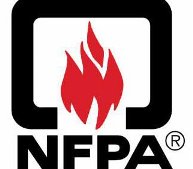 The National Fire Protection Association (NFPA) has teamed up with Safe Kids Worldwide to offer tip sheets on dozens of fire related safety topics. Visit the NFPA website for more information.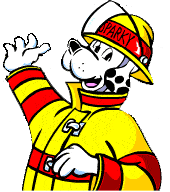 Safe Kids Grand Forks is pleased to have great partners in our fire prevention efforts from various regional fire departments. Together, we have compiled the following resources: