Motor vehicle crashes remain the leading cause of unintentional injury-related death among children and youth ages 19 and under. Child safety seats and seat belts, when correctly installed and used, can prevent injury and save lives. Unrestrained children are more likely to be injured, to suffer more severe injuries and to die in motor vehicle crashes than children who are properly restrained.
---
Did you know that about 4 out of 5 car seats are used incorrectly and that misuse may lead to injury or death in a crash? Not only are car seats misused, but many children ages 4-8 are not riding in a seat at all. To assist parents and caregivers with their car seat needs, Safe Kids Grand Forks conducts routine check-up events in Grand Forks and surrounding communities.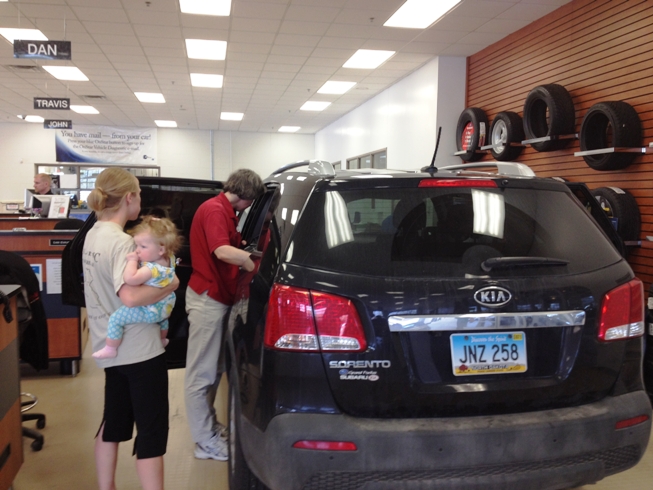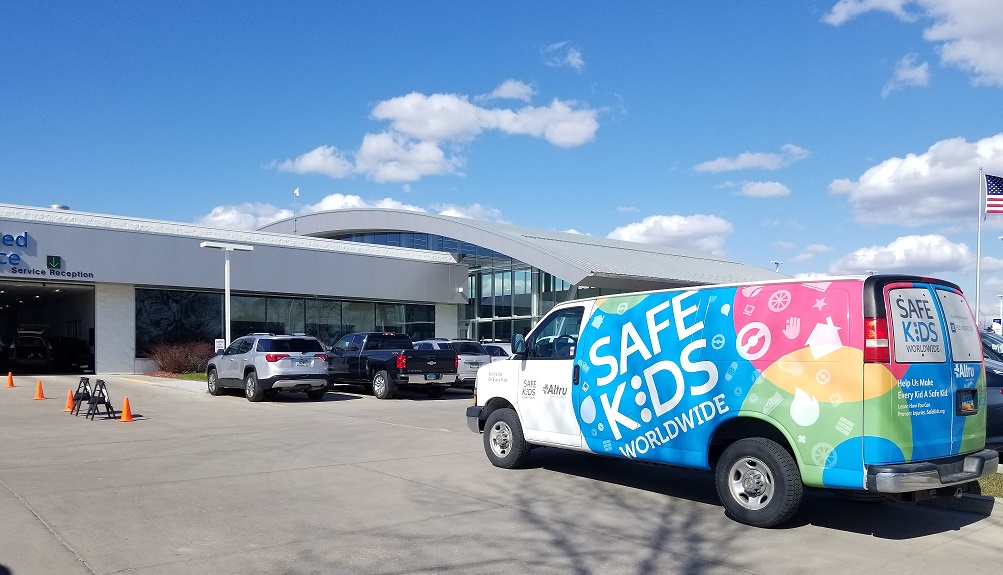 Grand Forks Community:

Safe Kids Grand Forks and Altru Health System, in partnership with Rydell Auto Center and the East Grand Forks Fire Department, sponsor monthly car seat check-up events in Grand Forks. These are free and open to the public.
Grand Forks 2023 Schedule - EGF 2023 Schedule
The Rydell's check-up events are held at 2700 S. Washington Street on the second Thursday of every month. The events are from 4-7 pm.
Grafton Community:
In Grafton, ND, Safe Kids Grand Forks partners with Walsh County Public Health to provide car seat checks quarterly. These are held at Hanson Auto & Implement. These events are from 4:30 - 6 pm, by appointment only. Call 701.352.5139 to schedule. 2023 Schedule

Crookston Community:
In Crookston, MN, Safe Kids Grand Forks partners with Polk County Public Health to provide car seat checks quarterly.They are held at Brost Chevrolet, located at 1600 University Avenue in Crookston. The car seat check-up events are held from 4:00 - 5:30 pm, by appointment only. Call 218.281.3385 to schedule. 2023 Schedule
About the Events:
Certified Child Passenger Safety Technicians are on-site to assist in all your car seat needs. During a car seat check-up, parents/caregivers are encouraged to attend with their child. The car seat will be inspected by a certified child passenger safety technician who will ensure that the seat is installed properly, is correct for age/height/weight of the child and ensure that the seat has not been recalled. The technician will teach the parents/caregiver how to properly install the seat and will assist them in doing so. The process usually takes 15-20 minutes per car seat.

Various car seats are available at the events for a donation of the cost of the seat. If you are having financial hardship, arrangements can be made to ensure a safe ride in the proper car seat.

If the child is not born yet or unable to attend, the technicians can still educate the caregiver in proper seat use. Ideally, it would be beneficial for the expectant parent(s) to attend one of our Bringing Home Baby classes designed to educate "parents-to-be" on car seat related topics. 2022 Schedule

Periodically, Safe Kids Grand Forks hosts check-up events at other locations in the region. For more information on these event dates and times, email safekids@altru.org, call 701.780.1489, or refer to the Safe Kids Grand Forks Event Calendar.

Routine check-up events are held in other locations throughout North Dakota. For a list of these events, visit:

Hyperlink for ND: https://www.hhs.nd.gov/child-passenger-safety/upcoming-child-passenger-safety-trainings

Hyperlink for MN: https://dps.mn.gov/divisions/ots/child-passenger-safety/Pages/default.aspx

Other events are set up periodically throughout the region. For a listing of other locations, visit www.safekids.org/events.
---
North Dakota's Child Passenger Safety Law
Children younger than 8 are required to ride in a child restraint (car seat or booster seat). The restraint must be used correctly - following the manufacturer's instructions.
Children ages 8 through 17 must be properly secured in a seat belt or child restraint (car seat or booster seat).
The law applies to all seating positions - front seat and back.
The driver is responsible for ensuring that all occupants younger than 18 are buckled up in the appropriate restraint.
The penalty for violation is $25 and one point against the license of the driver.
ND Child Passenger Safety Law and Best Practices Flyers:
Minnesota's Child Passenger Safety law
All children under age 8 must ride in a federally approved car seat or booster seat, unless the child is 4'9" or taller.
Safety seats must be installed and used according to the manufacturer's instructions.
Law applies to all motor vehicles originally equipped with factory-installed seat belts.
Law applies to all seating positions.
Driver is responsible.
Petty misdemeanor fine for violation is $50 (may be waived if violator shows proof of obtaining a safety seat within 14 days).
Applies to both residents and non-residents of Minnesota.
Suspected non-use is a valid basis to stop a motor vehicle.
MN CPS law: Child Passenger Safety statute - 169.685 This law is a minimum safety standard and does not reflect best practices for properly securing children within vehicles.
Other State's CPS laws:
When traveling to other states, it is the responsibility of the driver to know the laws of those states. Each state varies in the age a car seat or booster seat is required, the penalty associated with a violation and other specfic requirements. For a listing of each state's child passenger safety law, click here.
---
Have you ever tried to install a car seat into a vehicle? Do you know how a newborn baby should be placed in their car seat? 4 out of 5 car seats are used incorrectly and we want to assure that you are transporting your "precious cargo" safely after your delivery.

Altru Health System and Safe Kids Grand Forks have teamed up to offer Bringing Home Baby. This class is designed for expectant parents or those of newborn babies. We would encourage you to take the class prior to delivery. If you already have purchased a car seat, bring it along and we will provide hands on training on how to properly install the car seat into your vehicle.

The cost of this class is $5 per couple. To register log onto My Chart or call 701-780-1489. If this cost keeps you from attending, please contact Safe Kids for scholarship options.
---
Finding Car Seat Assistance Near You
Many parents and caregivers need assistance with their car seat use and installation and all across the states and country, there is a network of Certified Child Passenger Safety Technicians trained and ready to assist. Whether you have a simple question, a tricky installation situation or just need the reassurance that your seat is being used correctly, we encourage you to connect with a technician near you. Here are some links to connect you with resources for this very purpose: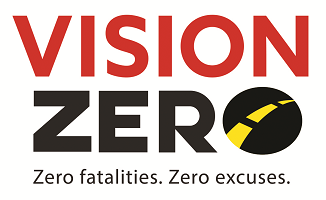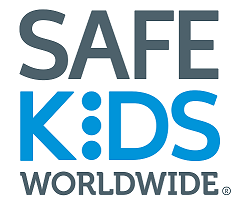 North Dakota (Find a checkup event or fitting station near you with this interactive map):
Minnesota (Find a fitting station in your county on this list or a checkup event with the interactive map):
United States (This site provides resources in all the states in our country):
---
Car Seats Are Not Cribs
Did you know that a car seat is NOT a safe place for a child to sleep when not in a vehicle? When a car seat is level in a base in the vehicle it is tilted back. The baby's head remains tilted back and their airway remains open. When a child is in a car seat on the floor, their head can tilt forward, cutting off airflow to their lungs. Always transfer a baby from their car seat to a safe sleeping situation when you arrive at your destination.

"Bye Buddy" - the Anders Jungling story
---
C.A.R.S. (Children And Restraint Systems) Class
Safe Kids Grand Forks offers a class entitled C.A.R.S. (Child And Restraint Systems). This class is designed to meet the Minnesota requirements for child care and foster parenting licensing and law enforcement training for certain required grants. It has also been approved for Growing Futures credit in ND, but is open to anyone interested in learning more about car seat laws, seat selection and proper car seat installation.

This class is held monthly and is 3 hours long. Registration is required at least 2 weeks before class. We reserve the right to cancel any class in which there are not at least 6 participants.

Safe Kids Grand Forks will NOT be providing class participants with Certificates of Completion. Attendance will be marked complete either through the Develop (MN) or Growing Futures (ND) web site. You must provide your Develop ID number to receive a certificate. Participants must attend for the full length of class to receive a Certificate of Completion.

To register, please fill out the registration form at least 2 weeks prior to your requested class.

For more information:
---
To help provide the safest way to travel with your child, the North Dakota Department of Health offers the following best practice recommendations:
Always use child car seats and/or seat belts correctly every time you ride. Restrain children ages 12 and under in a back seat. Read your child car seat instruction manual and your motor vehicle owner's manual for directions on proper installation.
REAR-FACING
Children should ride rear-facing until they are at least 2 years of age or reach the upper weight/height limit for their seat. It is best to keep the child rear facing as long as the seat will allow (usually 40-50 lbs). This provides more protection to the head, neck and spine in a crash. Never put a rear-facing infant or convertible car seat in the front passenger seat of a vehicle with an active air bag.
Two types of car seats are available for rear-facing:

Rear-Facing Only Seats - Most of these seats can be used until 22-35 pounds. Use them until the highest weight limit or until the child's head is within one inch of the top of the seat.
Convertible Seats - These seats can be used rear-facing and forward-facing. Most can be used rear-facing up to 40-50 pounds. Use them rear-facing until the highest weight or height limit allowed by the manufacturer.
FORWARD-FACING
Children over 2 years old that have outgrown their car seat rear-facing should be in forward-facing car seats. Children should be in a seat with an internal harness system until at least 40 pounds and 4 years of age. In the past, harness systems only went to 40 pounds. Now seats have harness systems to 50 pounds, 65 pounds, and 80 pounds. A child is safer in a harness system versus a seat belt, so higher weight harness seats are recommended.
BOOSTERS

When children have outgrown the harness in their forward-facing car seat, they may be moved to a booster seat, but this must be used with both a lap and shoulder belt. The child should be at least 40 pounds and at least 4 years of age. Keep the child in the booster until about 4'9" tall or the seat belt fits correctly over the child's body. Most boosters can be used up to 80-120 pounds.

SEAT BELT

Children should use a seat belt when it fits over the body correctly. For a seat belt to fit correctly, the lap belt must lie snugly across the upper thighs and the shoulder belt should be snug across the shoulder and chest. It should not lie on the stomach or across the neck.

FOR YOUR CHILD'S SAFETY:
Select a car seat based on your child's age, size, development and maturity. Weight and height information will be on labels attached to the car seat and in the instruction manual.
Register your car seat, check for recalls and monitor the expiration date of the seat.
Secure your child in the seat snugly, following the car seat instructions.
Install the seat tightly in your vehicle using the seat belt OR lower anchors and tether (LATCH) system. Follow the car seat instructions and vehicle owner's manual.
Call the National Highway Traffic Safety Administration's Vehicle Safety Hotline, (888)327-4236, to inquire about any recalls or safety notices on your child safety seat. You can also log on to NHTSA's website for the most up-to-date recall list. (Type 'car seat recalls' in the search box.)
Know the crash history of the car seat you are using. Purchasing seats at a second hand store or garage sale is discouraged since the crash history cannot by determined.
Do not use car seats beyond their expiration date (usually 6 years unless otherwise indicated).
Here are more car seat tips:
---
Replacement of Seats
Safe Kids Grand Forks reminds people that have been in a crash that there are guidelines for replacing car seats so that your child can ride safely in the future.

In the past, the recommendation was for car seats to be replaced ANY time they were involved in a crash, no matter how minor or severe. Check your car seat owners manual for their specific policy. Currently, the National Highway Traffic Safey Administration (NHTSA) suggests that car seats do not need to be replaced if they were involved ONLY in a MINOR crash. NHTSA defines a minor crash as one in which ALL of the following apply:

A visual inspection of the child safety seat, including inspection under any easily movable seat padding, does not reveal any cracks or deformation that might have been caused by the crash.
The vehicle in which the child safety seat was installed was capable of being driven from the scene of the crash.
The vehicle door nearest the child safety seat was undamaged.
There were no injuries to any of the vehicle occupants; and
The air bags (if any) did not deploy.

If your car seat needs to be replaced, do so as soon as possible following the crash. It is recommended that seat belts in use during the crash also be replaced. This can be done at a car dealership. Most insurance companies will cover the cost of a new car seat and the replacement of the seat belts.

If you have any questions or need verification for your insurance company, please feel free to contact Safe Kids Grand Forks at 701.780.1489.

Click here for a list of other reasons why car seats need to be replaced.
Disposal of Used Car Seats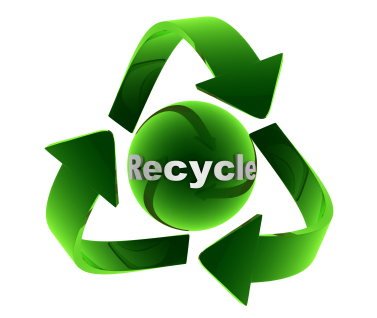 Safe Kids Grand Forks offers a car seat recycling program. Donated seats are disassembled and parts are recycled. Seats are collected at the Safe Kids office in the Lower Level of the Altru Clinic in East Grand Forks, 607 DeMers Avenue, East Grand Forks, MN. They can be dropped off Monday-Friday from 7 am to 7 pm just outside the elevator door downstairs. You may also drop seats off at any of our car seat check-up events. Please do not place car seats in dumpsters or on the berm during spring clean-up or any other time of the year.
---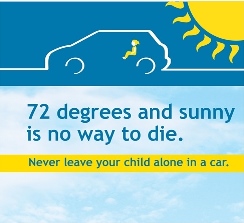 While the summer months in our part of the country seem short, children are certainly at risk for injury and death due to the extreme temperatures that can occur in vehicles. The temperature inside vehicles can be 30-40 degrees warmer than outside and children's bodies overheat 3-5 times faster than an adult's.
For more information and tips on heatstroke, click here.
To obtain a copy of the 2" vinyl window cling produced by Safe Kids Grand Forks as a reminder, email safekids@altru.org and indicate the number desired along with a mailing address.
Resources & Brochures for downloads:
---
Children with special health care needs may require specialty seats to ensure their safety in a motor vehicle. Altru Health System has developed a program to assist parents who have children with special transportation needs.

The Wallenberg Seat enables children with a spica hip or arm cast to enjoy protection not provided by other car seats. This seat is for children 5-80 pounds and up to 60 inches tall.

E-Z ON Products manufactures many products designed for children with special needs. The Modified Vest addresses certain physical disabilities (such as spinal injury, body cast, long leg cast or hip spica) that require a child to "lie down" when riding in a vehicle. The Modified Vest enables these children to be transported safely and securely.

The Dream Ride car bed is designed for children who are too small for a regular car seat or who have certain medical conditions that require them to lay down. The seat is designed for children between 5-20 pounds. Angle Guard car beds are also available for babies birth-9 pounds who require a laying down position.

These are a few of the seats we have available for patient use at Altru Health System, the lead agency of Safe Kids Grand Forks. We are proud to have certified child passenger safety technicians on staff who have additional training in the use of special needs car seats. It is always helpful to plan ahead and consult a special needs technician before your need arises if possible (i.e. a scheduled surgery, etc.)

Often times, there is a need to consider some of the following:

The potential for a different vehicle to be used for transport
The procurement of a special needs seat
Alterations or addition of equipment to your vehicle
Limitations on the number of passengers in the car
Appointment time with a trained technician who can teach and install the seat

While all cases needing use of a special needs seat cannot be anticipated (i.e. premature birth, unexpected fractures, etc.), it is helpful to start thinking of your child's special transportation needs as soon as possible after they are discovered.

For more information on Altru Health System's special needs car seat program, click here.

For more information on transporting premature or small newborns, click here.
---
Transporting children on school buses is not always straightforward. Depending on the restraint types on the bus and the needs of the child, having someone trained in child passenger safety and school bus transportation is often helpful. The team at Safe Kids Grand Forks is here to help clients, Head Start agencies, school districts, childcare centers or others that transport children on buses with finding the best options for the situation. Please reach out to the Safe Kids Grand Forks team for questions.

School Bus Transportation Training Courses

Full Course – While this class can be taken by a car seat technician, it is designed for personnel that are not certified child passenger safety technicians.
CCPST Course – This class if for certified child passenger safety technicians and is shorter in length as the training does not go into the specifics of conventional car seats.
---
Other CPS Topics
Carpooling
Often, parents or caregivers share rides when getting kids to and from activities. While carpooling helps with busy schedules and cost savings, drivers and parents' kids who are riding with others must keep safety in mind. Click here for a carpool safety checklist.
Compliance with Federal Standards
To make sure your child restraint complies with current federal standards, always purchase a new child restraint. Purchasing a used restraint is risky. It may be damaged, missing parts, labels and instructions, or it may not comply with current federal standards.

If a used child restraint is your only option, check with the manufacturer to see that it has not been recalled, that it has all its parts and that it meets the following guidelines. DO NOT USE a child restraint that does not meet ALL of the following guidelines:

Has label stating that it conforms to applicable Federal Motor Vehicle Safety Standards.
Includes a complete set of instructions.
Has label with date of manufacture, model number and contact number for all recall information.
Hasn't been in a crash (Most manufacturers recommend that you discontinue using a child restraint after a crash as there may be hidden damage that is not visible.) If the crash is minor, some manufacturers still allow the seat to be used (check with each one to assure this is allowed). A minor crash is defined as:

The air bags did not deploy.
The vehicle could be driven away from the crash scene.
The door on the side where the car seat was placed was not impacted.
No one in the vehicle sought medical care.
There are no broken parts on the car seat.

Most insurance companies will pay to have a car seat replaced if they meet the replacement criteria. If help is needed to verify this for insurance purposes, contact Safe Kids Grand Forks and we will gladly assist.
Recalls
Registration of your child restraint will insure that you are automatically notified in the event of a recall. Register your child restraint with the manufacturer using the form attached to the product, online at the car seat manufacturer's website, or call the manufacturer for a new form if it is missing. Don't forget to fill out a new registration form if you move.

To obtain recall information on child restraints, call the manufacturer or the Department of Transport Vehicle Safety Hotline at 1-800-424-9393 or CPSC (Consumer Products Safety Commission) at 1-800-638-2772.
Used Car Seats
Safe Kids strongly discourages people from purchasing car seats at thrift stores or garage sales. There is no way for you to determine the history of the seat, including whether it has been in a crash. Only use car seats that are new or if used, have been obtained from a trusted family member or friend.
Top Tether Strap and Lower Anchor System
The Lower Anchors and Tethers for CHildren (LATCH) system is designed to provide installation of child car seats without using the vehicle's seat belt system. All forward facing child car seats (not including booster seats) have to meet strict head protection requirements, which calls for a top tether strap. This adjustable strap is attached to the back of a child car seat. It has a hook for securing the seat to a tether anchor found either on the rear shelf area of the vehicle, on the rear floor or on the back of the rear seat of the vehicle.

As of September 2000, all cars, minivans and light trucks have this tether anchor. As of September 2002, the rear seating position of all cars, minivans and light trucks come equipped with lower anchor points located between a vehicle's seat cushion and seat back. This is required in at least two seating positions.

Together, the lower anchors and tether make up the LATCH system. Check your vehicle owner's manual for the exact location of the LATCH anchors as they vary in each vehicle.
One Person - One Belt
Never hold a child on your lap because you could crush them in a collision. Even if you are using a seat belt, the child would be torn from your arms in a crash.
Never put a belt around yourself and child on your lap.
Two people with one belt around them could injure each other.
The cargo area of a station wagon, van, SUV or pickup is a very dangerous place for anyone to ride. Anyone riding in the bed of a pickup truck, even under a canopy, could be thrown out!
Safe Buckling for Older Kids
Larger, older children can start using the vehicle seat belts once they outgrow their booster seat. This usually happens when the child is about 4'9" tall. At this height, they should meet the criteria to use a seat belt in most standard size vehicles. Remember, they may fit in a seat belt in one vehicle before another. If possible, the child should wear a lap-shoulder belt versus just a lap belt.

Place the lap belt portion across the top of the child's thighs. The lap belt should never be above the child's belt line on the abdomen, as this can cause severe or even fatal injuries in a crash.
Properly place the shoulder belt portion across the child. The shoulder belt should rest comfortably on the child's shoulder, midway between their neck and the point of the shoulder (crossing the collarbone). Many vehicles have shoulder belt guides or adjustable height shoulder belts that help with positioning the seat belt correctly.
For more information on buckling older children, check out these resources:
An air bag is not a soft pillow. To do its important job, an air bag comes out of the dashboard very fast, faster than the blink of an eye (at a speed of about 200 mph and in 1/20 of a second). An infant or child riding in the front seat can be seriously injured or killed by the inflating air bag. You can prevent air bag injuries by following these safety steps:

Air Bag Safety Tips

Infants in rear-facing child safety seats must never ride in the front seat of a vehicle with an air bag.
Children 12 and under should ride buckled up in the back seat. They should use child car seats, booster seats or seat belts appropriate for their age and size.
Everyone should buckle up with both lap and shoulder belts on every trip. Driver and front passenger seats should be moved as far back from the dashboard as practical.
If a baby has special health needs and requires full-time supervision, ask another adult to ride with the baby in the back seat and travel alone as little as possible until the health problem is resolved.
Check your vehicle owner's manual and the instructions provided with your car seat for information on air bags and car seat use.
---